WELCOME: This is "How to Have Phone Sex."
We're glad you found us. We hope we can help.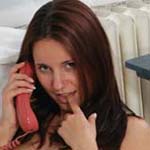 You're probably visiting our site today, for one of two reasons.
1. You've never had phone sex, you're thinking about trying it with someone they know, but you're not sure exactly what to do once you're on the phone.
OR
2. You've never had phone sex, you're thinking about calling a fantasy line but you're nervous or scared because you don't know what to expect.
Well, here's our expert advice.
1. Call a phone sex fantasy line before trying it with someone you know. That way you can get comfortable and "practice" a bit before you try it for real.
2. Read through our site - then relax and make the call. It really isn't as scary or intimidating as it might seem at first!

We believe that details on "how to have phone sex" fall into two categories:
INFORMATION and PREPARATION.
INFORMATION: The more you know about what will happen, the easier it will be to enjoy your call.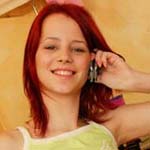 The more you know about what will happen, the easier it will be to enjoy your call. The number one reason people are afraid to try something new is uncertainly - not knowing what is going to happen. So we'll spell it out for you, step-by-step. Hopefully, that will give you the push you need to pick up the phone and experience one of the most enjoyable sexual outlets anywhere.

WHEN YOU FIRST DIAL THE NUMBER After you choose a phone sex number and call, you'll hear a brief recorded message telling you about the details of the service you've called, including payment options (usually credit card or pay-by-check) and the price-per-minute you'll be charged once the call is connected. (There *are* other options than the per-minute rate - we'll explain those shortly). You'll then be asked to enter your payment information, which will just be held at this point and won't be charged yet.
READ MORE...
PREPARATION: If you're comfortable and prepared for your phone sex call, the more fun you will have.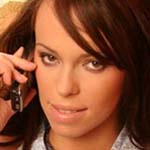 Two of the biggest mistakes people make when they call for phone sex, are trying to make decisions about their call after they're already on the phone, and trying to get themselves more comfortable while they're in the middle of a fantasy. Each of those mistakes will waste your time, waste your money, and totally ruin the mood.

KNOW WHAT YOU WANT If you know in advance what your goals are for a phone sex call, it will take a lot off your mind - and make it a lot easier to have an enjoyable call.
What kind of lady or girl (or guy) do you want to speak with? A certain age, a specific race or ethnicity, a particular look? Shy and cute - assertive and strong - dominant or submissive or something in between? Maybe not all of those are important to you, but knowing which ones are important will help the receptionist get the right person for you.
READ MORE...